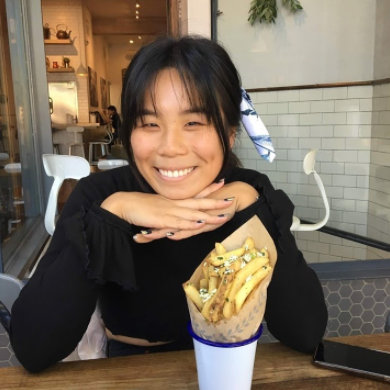 Sophia is a fourth-year and Business Economics major! She is interested in sustainable fashion because when she was in high school, she loved going thrifting and developing her own sense of style, and when she came to UCLA and got involved in sustainability, sustainable fashion was a natural fit!
Fun fact:  Most of the furniture in her apartment is from Craigslist and Facebook marketplace/free and for sale--browsing through these sites is like a treasure hunt for her!
Hanna Eguchi 
Vice President
Hanna is a fourth-year studying Geography/Environmental Studies with an intended minor in Entrepreneurship. She is deeply passionate about the intersection of sustainability and fashion. Hanna, just like everyone, loves the expression that comes through clothing, but believes that should not come at the expense of our environment and individuals. 
Other than learning more about sustainable fashion, she enjoys spending time with her church community.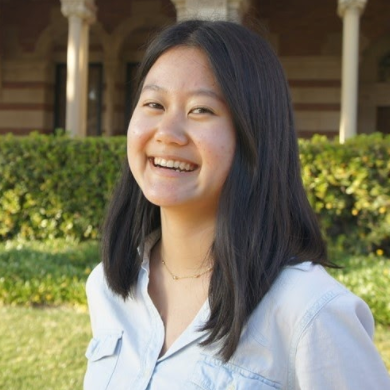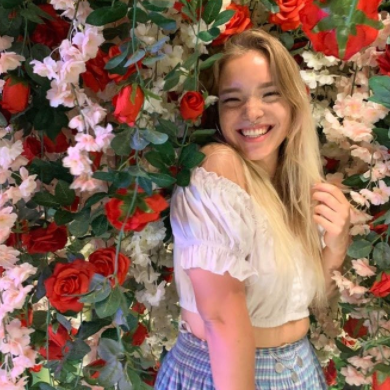 Isabel Schulte 
Creative Consultant
Isabel is the creative consultant for Unravel and a fourth-year Chemical Engineering major. She loves sustainable fashion because it combines expression with saving the planet, and she can feel good about her actions while looking good too! 
Fun fact: One year she had 31 Halloween costumes, one for each day in October.
Emily Glaser

Community Outreach Coordinator
Emily is a fourth-year Psychobiology major who is passionate about public health! She got into sustainable fashion after working at a thrift store for five years where she gained an immense appreciation for being mindful about her possessions and how her consumer habits affect others! 
With Unravel, she focuses on outreach through social media in order to bring accessibility and awareness to the sustainable fashion world!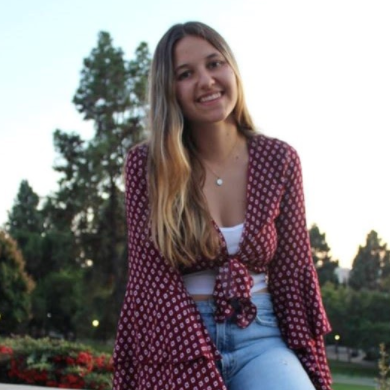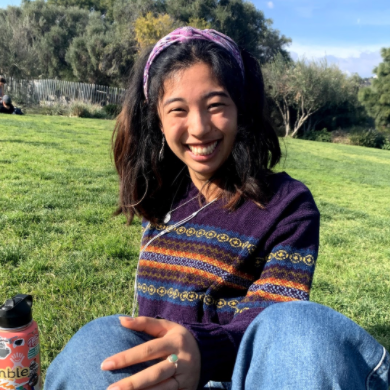 Jaime Hattori 
DJ Web Designer
Jaime is a third year Communications major and Digital Humanities minor! She always loved thrift shopping, but mostly for the style and cost-effectiveness. In college, her interest in the sustainable aspect of fashion got the opportunity to grow, and now she is incredibly passionate about what goes on behind the outfit-scenes, and being mindful of where we get our things.
Fun fact: She has had the same, extremely dented Hydroflask for the past five years.
Jordan Lo 
Internal Operations Coordinator
Jordan is a third year Human Biology and Society major in charge of emails and logistical/administrative management at Unravel. She became interested in sustainable fashion while she was cleaning out her closet before college because she realized how many things she bought and never wore, just because it was on sale. 
Fun fact: At her first Unravel event, she made her puppy a sustainable bandana that she grew out of before she was able to give it to her.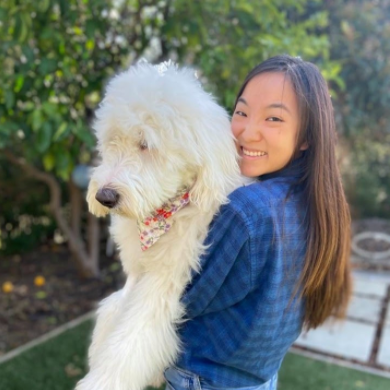 Aria Soeprono 

Co-Social Media Chair
Aria is a third year environmental science major who is interested in the intersection of social justice and environmental policy. She's graduating early and planning to go to law school next year to study environmental law.  In her free time she enjoys sewing, crochet, and diy crafts, and she loves finding vegan recipes to try.

Fun fact: Aria has a worm bin in her apartment and has been using the compost for her plants!
Kayla Wisnowski

Outreach Coordinator
She/Her/Hers. Kayla is a third-year Environmental Science major who enjoys long walks on the beach picking up trash. At UCLA, she is involved in a handful of clubs geared towards sustainability. Ask her about anything bon appetit related and feels free to DM her book recommendations.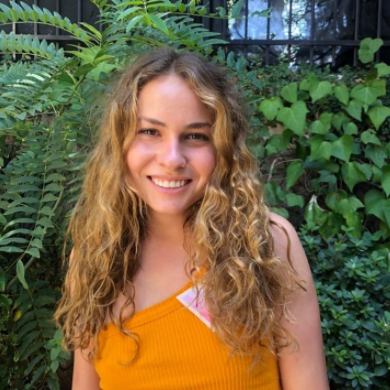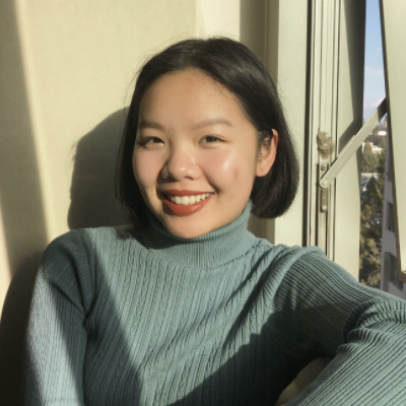 Katera Lee 

Co-Social Media Chair
Katera is a third-year Geography/ Environmental Studies major pursuing minors in Film & TV and GIS&T! Her love for watching food documentaries stemmed her interest in a world of sustainability.
She is an avid thrifter and I used to take the bus to Goodwill EVERY week when she worked at UCLA during the Summer. She is interested in waste: specifically textile, food, and plastic waste. She hopes to one day open her own dine-in style bakery! 
She loves
 to play the guitar, poorly, and sell clothes!