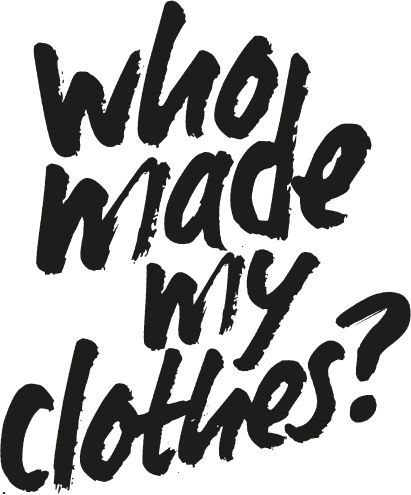 Fashion Revolution is a nonprofit that was founded in 2013 in response to the Rana Plaza factory collapse in Bangladesh. This tragedy killed over a thousand workers and injured over 2500, most of whom were young women. Fashion Revolution Day takes place annually on April 24, the anniversary of the collapse, and has grown in recent years to become Fashion Revolution Week. Fashion Revolution is dedicated to reforming the fashion industry and demanding transparency in the fashion supply chain. This week is a call to action for fashion to "become a force of good," not by targeting specific companies or placing guilt on others, but by demonstrating change and creating solutions for consumers. For more information, click the links below to see their website, Facebook, or Instagram. Fashion Rev also made a beautiful video that helps exemplify what we are fighting for. Are you ready to get involved?​​​​​​​
So much! Although it may feel like a difficult time to make change right now, this is also a unique opportunity to take a step back and ask yourself some important questions. How do you feel about the clothing you wear everyday? Do you know where they came from? How many pieces are sitting unused in the back of your closet? These are all questions that we prefer to avoid answering, but answering them is the first step to taking action. Fashion Revolution has countless free downloads and magazines to educate and inspire the public, giving you the tools to make a statement from your own living room.
You can start by reading FashRev's guides! They have how-to guides on writing letters to policymakers and brands, quick videos teaching you how to sew on buttons or mend sweaters, and printable posters for you to pose with if you want to share your activism on social media. They even have a "Haulternative Guide" that challenges you to refresh your wardrobe without spending a penny. Perhaps the most comprehensive resource you can find is FashRev's Digital Activism zine. You'll learn about problems in the fast fashion industry, and actions you can take to spread the word about the Fashion Revolution movement. Hit the buttons below to check these two guides out. Otherwise, you can follow Unravel on Instagram to see how we are advocating for FashionRev all week long. All of us are passionate about this cause, and we would be so thrilled to have you join us!