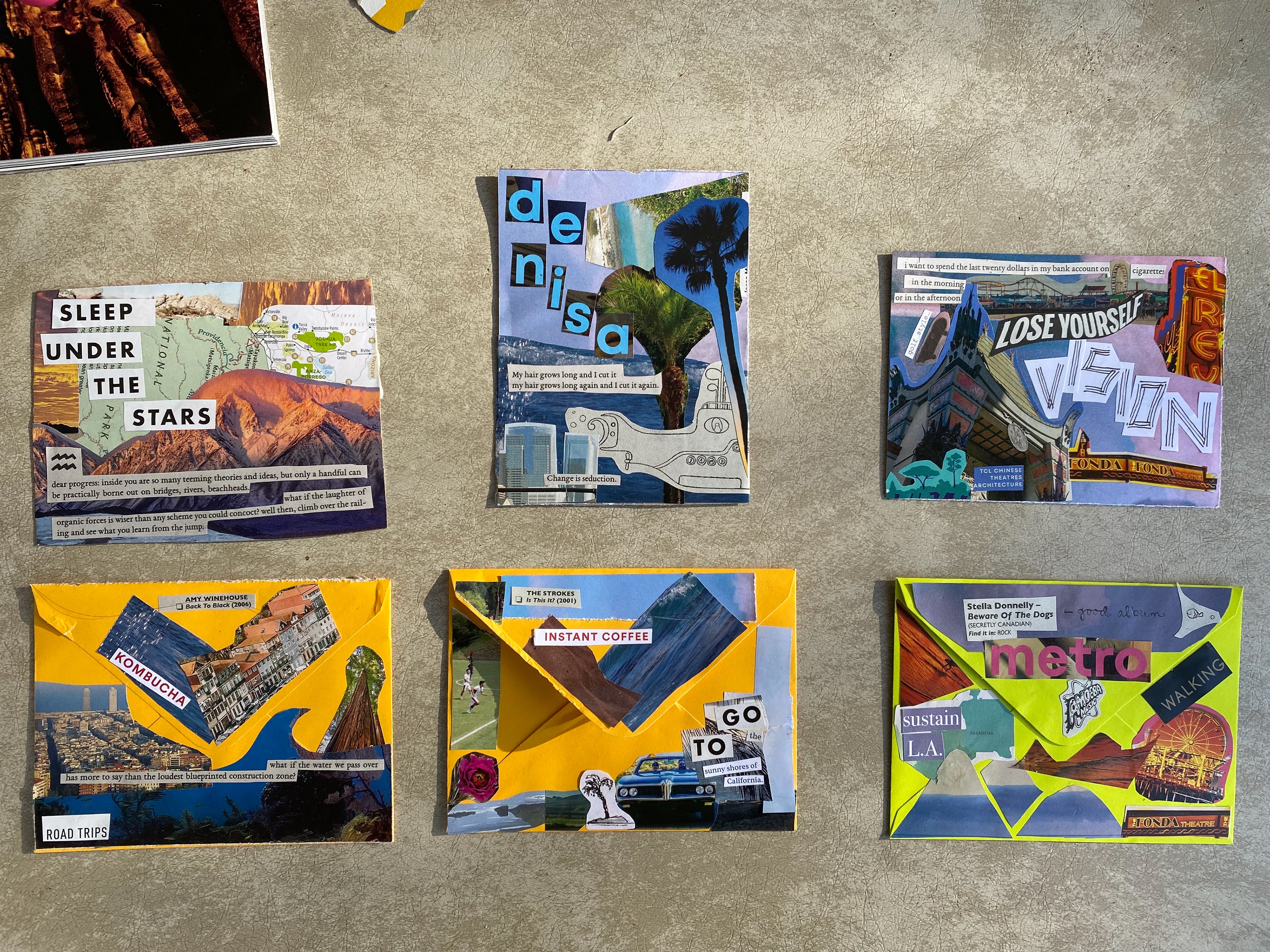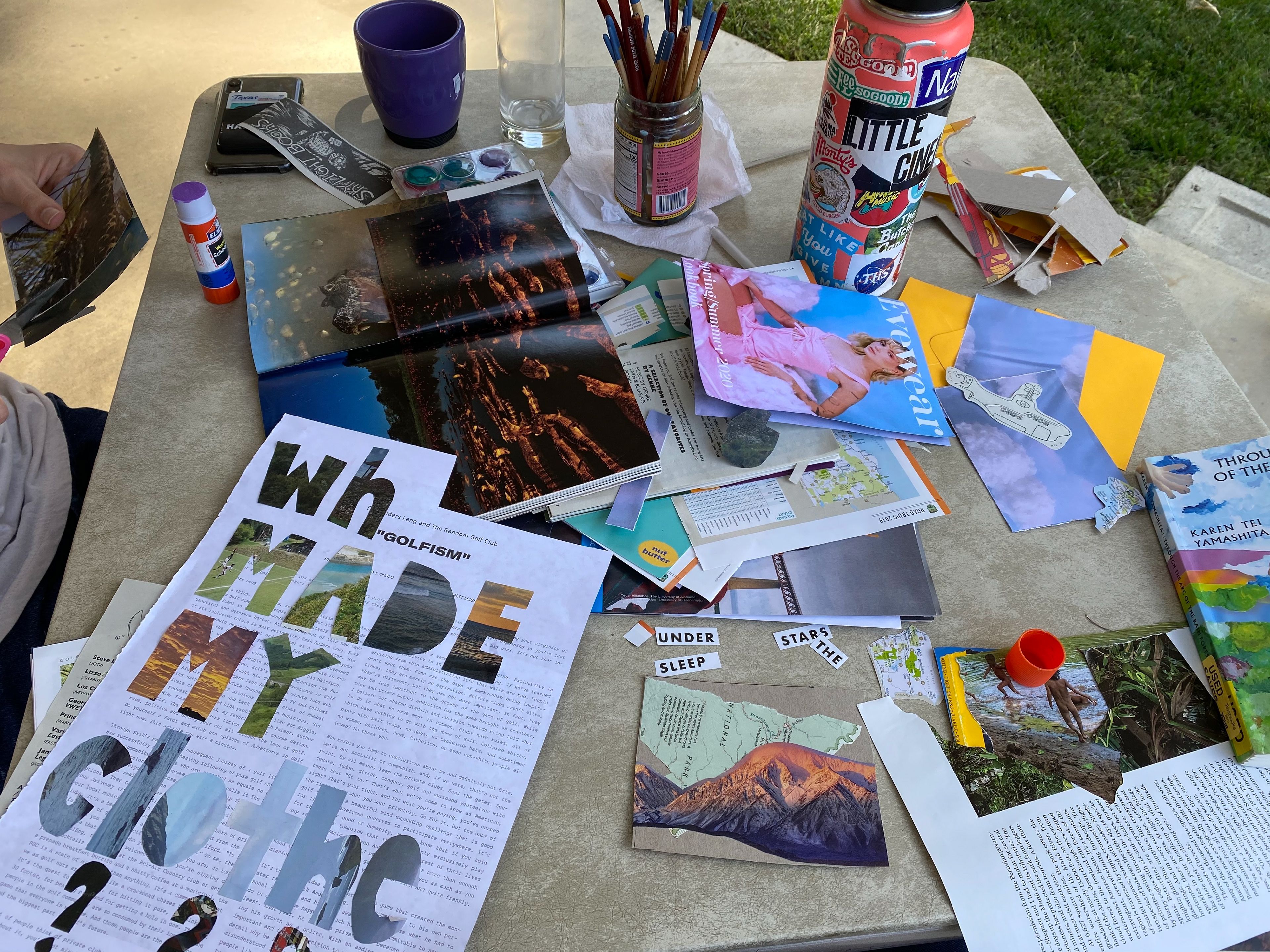 Usually at least twice a week, my girlfriend and I have been grabbing art supplies and going to my backyard! What have we been making? Collages! They are my absolute favorite art form, especially when doing them with tangible objects instead of Photoshop. At school, I never got enough time to get crafty, and was always deterred by the inevitable mess (tiny scraps of paper + dorm room is an awful idea). Now that I am home, have way more time on my hands, and can spread out far and wide, nothing can stop me!
I have been making letters to send all of my friends around the country. I'll be the first to admit that I am a completely awful texter, but my friends are still constantly on my mind. I found that this was a great way to stay in contact in a meaningful way, without requiring me to be on my phone any more than usual. 
With all of my collages, my background is a cardboard box of some kind (you can see my pumpkin Joe-Joe's from last Halloween!), and I cut up old magazines that my friends have given me or that were free advertisements. I even reuse old collages (I turned my Fashion Rev poster into envelop decorations).
It's so satisfying to repurpose something simple, even without a productive function. Collages are special, one-of-a-kind, easy, and sustainable. Take those papers out of your recycle bin and make something out of them!