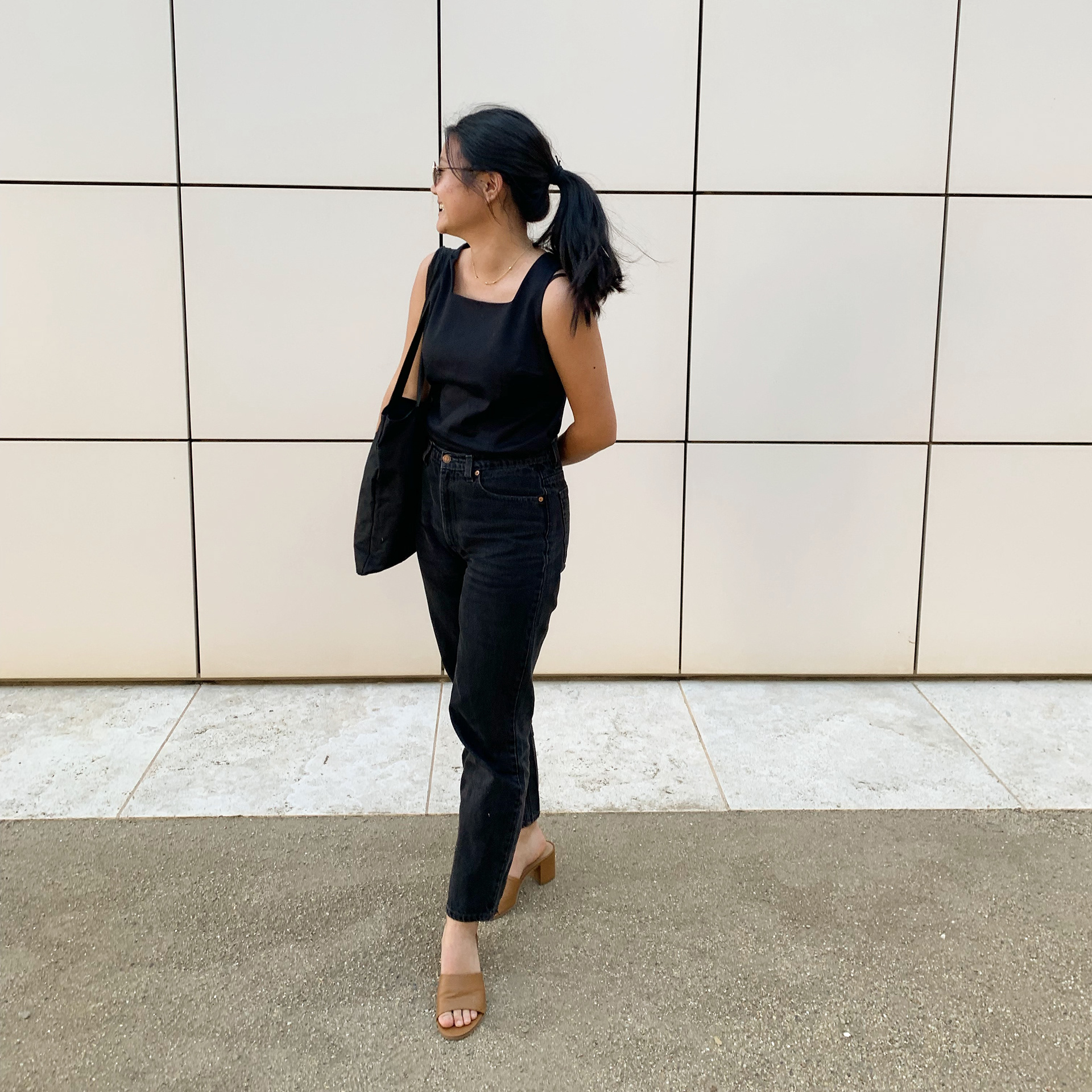 favorite thrift store in LA?
 Goodwill (Santa Monica)
favorite thrift store ever?
 Salvation Army + Acts Thrift Store (Pasadena, CA)
favorite brand?
 COMME des GARCONS
least favorite brand?
 Don't have one!
favorite store in LA?
 Any thrift store!
favorite store in general?
 Campbell&Kramer
hidden gem in LA you want to share? 
Crossroads Trading Post (Melrose)
favorite fashion trend?
 Wearing all white!
favorite clothing item?
 My CDG black sweater that was my mother's when she lived in Japan.
a piece you love?
see below, far left!
a piece with sentimental value? why?
This collared shirt was my absolute favorite shirt my freshmen year of college. I wore it on my first day of school and on a first date! The shirt was has many sweet memories tied to it. See below, middle!
weirdest piece
 you own? bonus points for a picture!
I thrifted this handmade UCLA collared shirt! I only sport it at football games! See below, far right!
what song would be playing as you try on clothes?
 Any Kanye West song
describe your style in 3 words:
 Simple, classic, effortless
what was your most pivotal fashion year?
 Freshman year of high school when I was wearing 90s chokers...
how does 
fashion
 make you feel confident? 
Being able to wear clothes that lift my mood, whether it's a good pair of pants or a structured blazer, I feel more confident and ready to take on the day.