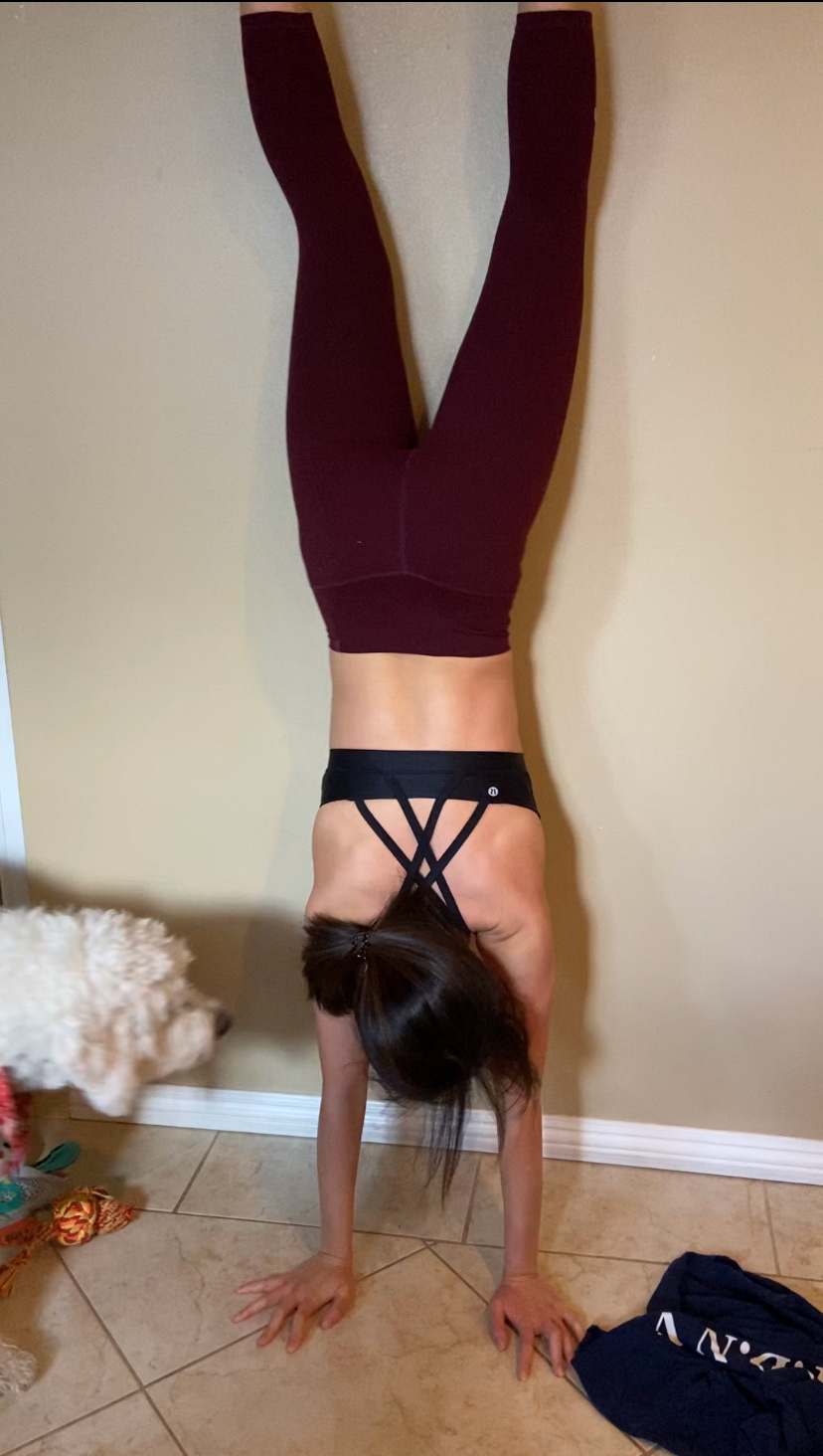 favorite thrift store in LA?
Salvation Army Santa Monica.
favorite thrift store ever?
 That's A Wrap! It sells clothes off of movie sets.
favorite brand?
 Outdoor Voices.
least favorite brand?
 Papaya
favorite store in LA?
 Anthropologie, for the candles and aesthetic.
favorite store in general?
Trader Joes.
hidden gem in LA you want to share?
That's A Wrap!
favorite fashion trend?
 Jumpsuits with huge earrings.
favorite clothing item?
 Long sleeve shirt from my local fire department.
a piece you love?
see below, left!
a piece with sentimental value? why?
My sister got this top from me when she vacationed in Berlin and I was working from home.
 See below, right!
weirdest piece
 you own? bonus points for a picture!
Puppy dog socks...that my puppy chewed because she was jealous they were so cute.
what song would be playing as you try on clothes?
 High Five by Sigrid
describe your style in 3 words:
 Capsule, classic, casual.
what was your most pivotal fashion year?
Summer going into fall 2019. I read "Overdressed" by Elizabeth Cline and began my transition to sustainable fashion :)
how does fashion make you feel confident?
I live by "fake it till you make it," and my outfits help me build the right mentality for an interview, workout, or study session.