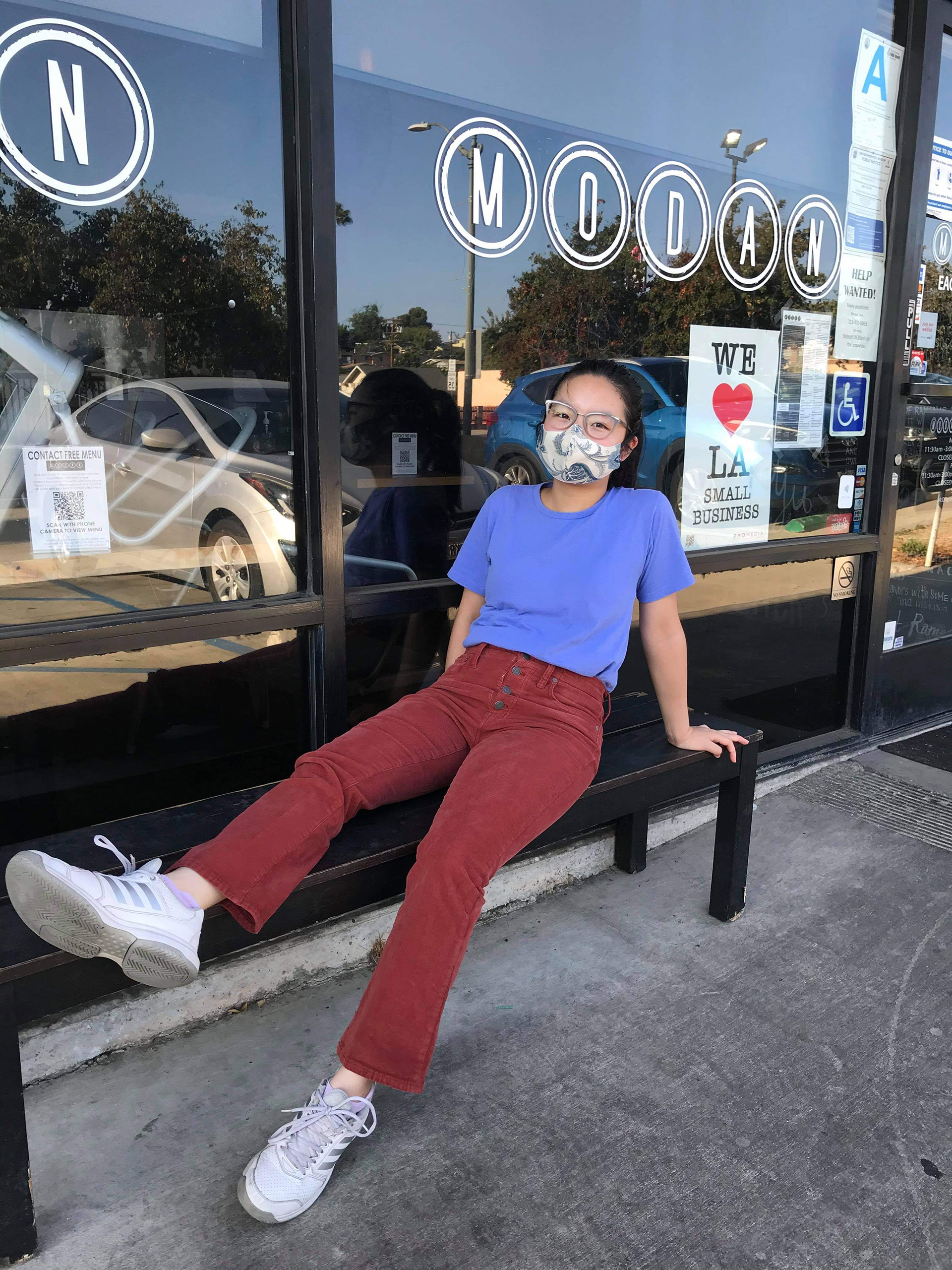 favorite thrift store in LA?
Goodwill Santa Monica
favorite thrift store ever?
 Goodwill Outlets (aka THE BINS)
favorite brand?
 Patagonia, Madewell, and Levi's
least favorite brand?
 Forever 21...need I say more?
favorite store in LA?
Every art museum's gift shop. Practically an extension of the art in the museum and free to look at!
favorite store in general?
N99 Cent Only store! One of my earliest memories was from there. 
hidden gem in LA you want to share?
Not really a store, but Modan Eagle Rock Ramen has the best ramen in LA ... that I know of.
favorite fashion trend?
High waisted jeans, mom jeans, 
ugly
 sweaters (yes I know what I said!)
favorite clothing item?
My green floral embroidered corduroy jean jacket!
a piece you love?
See below, left!
a piece with sentimental value? why?
This dress is my mom's and it's been in our closet for 20 years. I love my mom. See below, middle!
weirdest piece
 you own? bonus points for a picture!
My creamy white half matte-finish, half faux-croc-embossed boots with spikes at the heels! See below, right!
what song would be playing as you try on clothes?
"You Make My Dreams (Come True) - Hall and Oates
describe your style in 3 words:
Vibrant, casual, warm
what was your most pivotal fashion year?
Definitely, my sophomore year of college; I practically had a capsule wardrobe for each season, and most of the items were thrifted or my mom's.
how does fashion make you feel confident?
The clacking sound that comes from wearing a pair of boots, oxfords, or any sort of heels, truly makes me feel powerful and confident, and there's nothing quite like it. Fashion has always been integral to my identity. I can choose to express myself however I want through clothing and have it be continuously evolving to fit my needs.