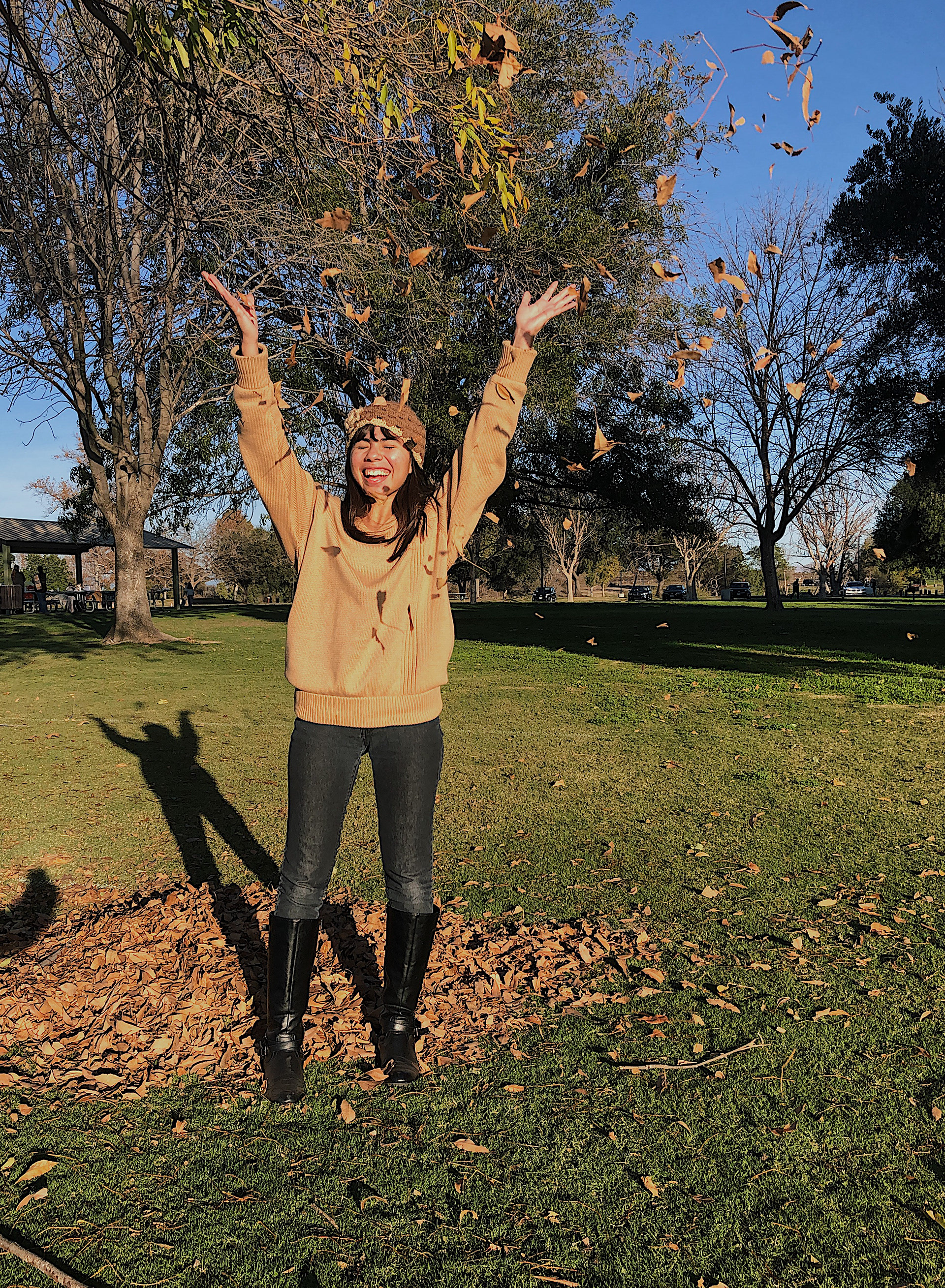 favorite thrift store in LA?
Crossroads
favorite thrift store ever?
 Any really!
favorite brand?
 Tommy Hilfiger
least favorite brand?
 I can't think of one!
favorite store in LA?
 I wish I knew enough to have a favorite!
favorite store in general?
I like H&M, but sadly they're not very sustainable :(
hidden gem in LA you want to share?
I haven't been able to explore as much as I'd like to yet!
favorite fashion trend?
 Most trends involving black boots.
favorite clothing item?
 I have a patterned white and black dress that is sooo comfortable. 
a piece you love?
see below, middle! 
a piece with sentimental value? why?
This red jacket: one of my good friends gave it to me and I love to wear it very much.
See below, right!
weirdest piece
 you own? bonus points for a picture!
I have a Beatles t-shirt with a differently colored Abbey Road picture! See below, left!
what song would be playing as you try on clothes?
 You Only Live Once by The Strokes of She Moves in Her Own Way by the Kooks.
describe your style in 3 words:
 Cute, casual, comfortable.
what was your most pivotal fashion year?
Mid-high school.
how does fashion make you feel confident?
I love the chance to be creative and choose what I like.